Filo di Scozia
The fabrics called Filo di Scozia (in English for some people Lisle) are knitted cotton fabrics of highest quality with unique feature of brightness, softness silkiness and colour fastness.
The fabric Filo di Scozia, using fine cotton, brushed and twisted that provide gloss and durability.
For the production of this fabric are used only yarns produced with cottons Makò long fibre, gassed, mercerized and dyed in the skein.
The cotton fibre is not static, not to became matted, high hygorscopicity, so it absorbs perspiration, skin-friendly, no allergenic and can be ironed easily.
The mercerization with alkali increase the brightness and reduces shrink, the sanforizing fix the fabric and indarten assure the permanence of colours.
The fabric is made exclusively with high-tech circular Knitting machines and finishing is performed by dry cleaners with extensive experience and cutting edge research.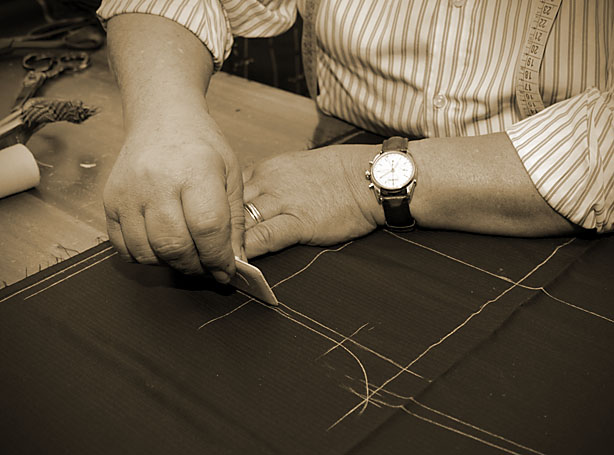 .
News
We have created an extremely innovative product by combining the performance of " Filo di Scozia" with the tradition of Neapolitan tailoring..
The " Filo di Scozia " fabric that we use to make our shirts is produced entirely in Italy, with gassed yarn, twisted and mercerized. Adding to this, with our expert craftsmanship, we get an almost unique product that adds the qualities of elasticity, freshness and comfort of the jersey to features and the image of tailored shirt.
This allows the most varied interpretations can be worn with tie and formal suit in the morning and without tie and with his sleeves rolled up in the afternoon for happy hour.
Wear our shirts of " Filo di Scozia " will be a unique and unforgettable experience!!!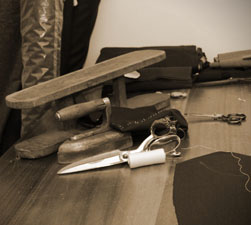 Hand made in Napoli